ROMANIAN-AMERICAN UNIVERSITY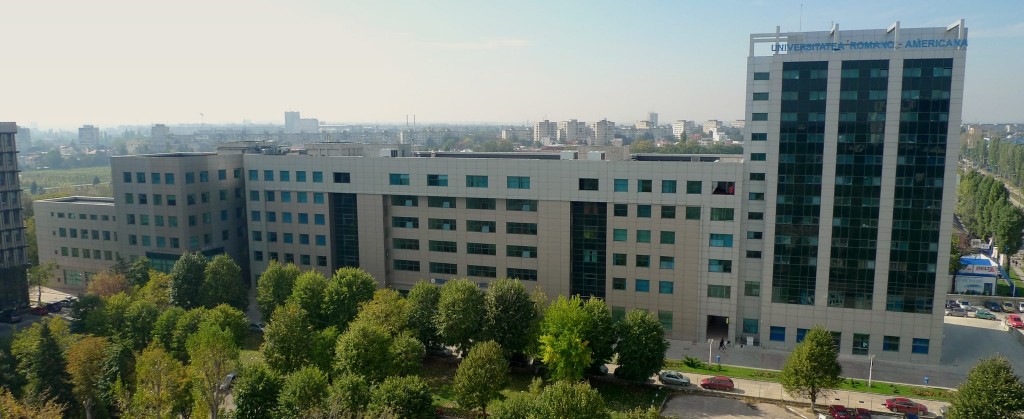 The Romanian-American University was founded in 1991 by Professor Ion Smedescu, Ph.D., with the purpose of promoting the American progressive educational values combined with the rich internationally recognized academic traditions of the Romanian educational system.
The founder succeed in bringing to Romania the US higher education principles that have as support the general model the American society: the efficient organization of the activity, the sense of duty, cultivation of the working spirit, self-respect and respect for the others, honest spirit of competition, challenge the others and yourself.
Conceived as an alternative and complementary form to the public higher education, the University has 6 Schools in its structure: 5 teaching Economics and one Law.
Within the context of the university reform and of Romania's integration process in the European Union, the introduction of the European dimension, matching curricula, the compliance with the European standards, promotion of the academic performance internationally recognized criteria, the inter-university cooperation, academic mobility and the recognition of studies and diplomas are among the strategic objectives of the Romanian-American University.
Due to the reform imposed by the Bologna Process, the University pursued the increasing compatibility of its educational offer with that of the European education and has also achieved, through its actions, the opening of an integrated education system (bachelor – master – Ph.D.).
Through its accomplishments, the Romanian-American University has consolidated its position in the Romanian educational system, and its activity has achieved new standards, necessary in the context of a harsh competition on the highly qualified labor market of the European Union and all over the world. By pursuing its mission and goals, the university succeeded in developing and consolidating a good reputation among Romanian and international companies.
---
The Romanian-American University received the "High Confidence Rating" certification (the best of all possible distinctions) from the Romanian Agency for Quality Assurance in Higher Education (ARACIS), which is a full member of the European Association for Quality Assurance in Higher Education (ENQA) and is registered in the European Quality Assurance Register for Higher Education – EQAR.
The University and all our acedemic programs are fully acredited by the Romanian Agency for Quality Assurance in Higher Education (ARACIS), and the degree granted is Internationally recognized.
The Romanian-American University is "The Best Private University in Romania" according to the independent "University Ranking" survey by Kienbaum Management Consultants in collaboration with "Capital" business magazine.
The Romanian-American University CAMPUS is imposing due to its size, architecture, construction technology, features, functionality, and it is also the laboratory training of professional values ​​and character of RAU students.
Within its campus, the Romanian-American University offers:
- modern education conditions within its lecture rooms, seminar rooms, amphitheaters, and laboratories, all provided with the last generation multimedia equipment
- on-campus accommodation and meals within its dorm and cafeteria (called American Point)
- extra-curricular courses organized by the Lifelong Learning Department
- extra-curricular courses organized by the IATA Authorized Training Center (ATC) – RAU it is the only Romanian university authorized by IATA Montreal as ATC
- extra-curricular language and cultural courses organized by the  the Department of Asian Studies
- extra-curricular language courses organized by the Foreign Languages Department
- Microsoft Development Center
- extra-curricular trainings, workshops and projects organised by the Career Orientation and Counseling Center
- national and international economical conferences and round tables organized by the Center for Political Economy and Business "Murray Rothbard"
- extra-curricular activities within CS-URA Students Club, "Travel Mates" Tourism Club or RAU Students Magazine "Performance"
- extra-curricular courses taught by international teachers (USA and Europe)
- Erasmus and Work&Travel USA programs
- extra-curricular international summer and winter schools organized each academic year
- USA and Europe scholarships
- traditional and digital library (on-campus)
- sports and recreation center (not very far from the campus)
- other on-campus facilities: fitness center, chaper, snack bars, bank & ATM, medical office, bookstore (souvenirs with RAU logo)